V&T EcoDriveCN® drives will take part in Canton Fair on Oct.15th ~ 19th, 2012
October 14, 2012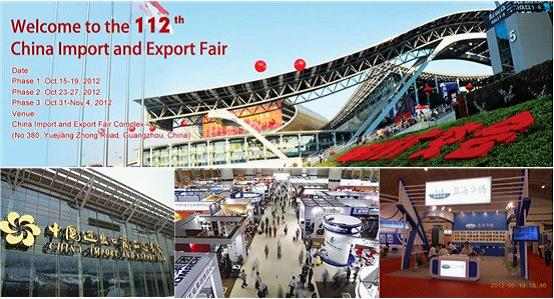 V&T Technologies Co., Ltd. EcoDriveCN® drives will take part in Canton Fair Oct.15th ~ 19th, 2012, exhibit the superior quality variable speed drives (frequency converters), servo drives, motor soft starters, vehicle hybrid controllers, inverters for green energy.
Currently, the world economic situation is very bad. The financial crisis is entering its fifth year, the arduous nature of the world economic deep-seated and long-term.
Since the first half of this year, whether in Europe, America, Japan and other developed economies or BRICS countries represented emerging economies. Their economic growth slowdown generally by the European debt crisis.
FED launched a third round of quantitative easing monetary policy (QE3). To promote the steady growth of foreign trade, September 12, the State Council executive meeting discussed and adopted the eight policy measures to promote the steady growth of foreign trade. Although the world economy still tends to down the coming months, but everything will be fine.
But at the same time, the traditional strengths of the development of China's foreign trade has not been fundamentally weakened the advantage of being established, and external pressure objectively Forced enterprises to adjust the structure, change the way to enhance of endogenous motivation and international competitiveness. Still has a strong competitive on a global scale, China's export products.
Although economic situation is severe, Chinese products are still very competitive in the world market. We will take this opportunity face the challenge. Improving service, perfecting quality, facilitating deal. We looking forward to the present Canton Fair will be a great success!
Visit more news from V&T Technologies Co., Ltd. EcoDriveCN® drives
Application cases of V&T EcoDriveCN® motor variable speed controller on cranes (hoists)
Application cases of cranes (hoists) with V&T EcoDriveCN® VFD, motor soft starters