Popular products



V5-H high performance PID feedback closed loop control & open loop vector control AC inverter drives: sensorless vector control, ModBus, ProfiBus, CANopen communication protocol


V6-H closed loop vector control AC inverter drives: torque control, precision control, ModBus, ProfiBus, CANopen communication protocol, supporting PG card




More products in details: drives & controls (specific drives for different industries, such as coal & mine, water supply, machine tools, crane & lift, multi-pump flow control, HVAC, civil engineering, air compressor, textile & yarn industry)


V5-H high performance PID closed loop control and vector control variable speed drive (AC inverter drives)


Features of V&T EcoDriveCN® drives:

PID feedback closed loop control.


V/F (V/Hz) control.


sensorless vector control.


large start-up torque at low frequency: 180% rated torque @ 0.25Hz.


Speed adjustment range: 1: 200.


Keypad copy function for parameters setting.


voltage range: 200 VAC ~ 1140 VAC.


Power rating: 1/2 HP ~ 4000 HP (0.4KW ~ 3000KW).


Output frequency: 0 ~ 300Hz (0 ~ 3000 Hz optional)


Built-in dual RS485 port.


ModBus, ProfiBus, CANopen and other popular communication protocols.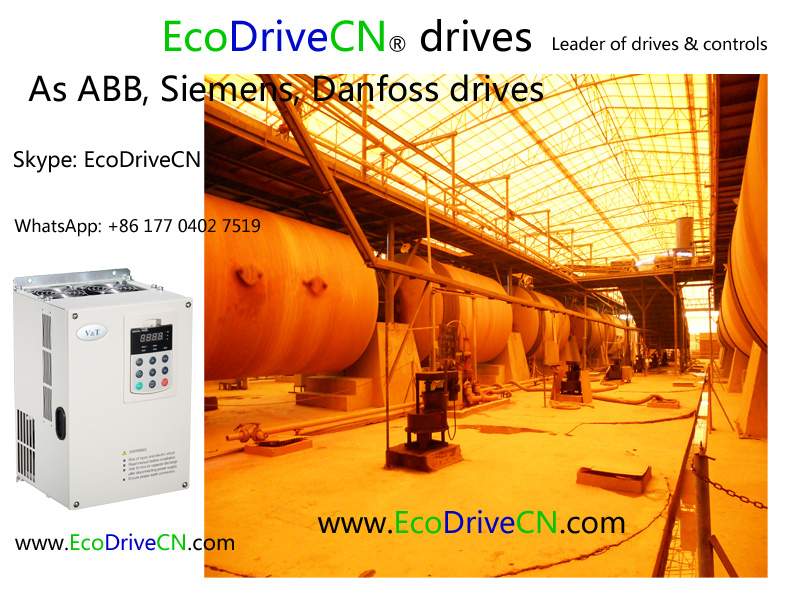 Why don't choose V&T EcoDriveCN® drives, the same as those clients?

Some clients are using our drives although they were using ABB drives before.


Some clients are using our drives now because they want to use superior quality drives, similar as ABB.


You will be interested in V&T EcoDriveCN® motor soft starters, VFD, VSD, EMI filters, dv/dt filters, DC/AC reactors, harmonic filters...

Frequenzumrichter, variador de frecuencia, Biến Tần, frekvencoregulilo, variateur de vitesse électrique, 可変電圧可変周波数制御, 가변 전압 가변 주파수 제어, frequentieregelaar, частотно-управляемый привод, ЧУП, inversor, frekvenčni pretvornik, Частотно-регульований привод, درایو فرکانس‌متغیر, محول تردد, மாறு-அதிர்வெண் ஓட்டி, micro drive, inverter drive, AC motor drives, adjustable speed drives, adjustable frequency drives.