380V, 415V, 400V, 440V, 480V variable frequency drives (VFD) with flux vector control
As a pioneer in electric motor soft starters and drives, V&T EcoDriveCN® drives are offering a wide spectrum of AC variable-frequency inverter for AC motor (380V-480V, 3ph).
Since established, V&T EcoDriveCN® drives has been manufacturing and supplying AC motor speed controls, motor soft starters and other engineered systems.
V&T EcoDriveCN® drives back up the quality of our power electronics with months warranty and tech support from our professional and experienced team of drive experts.
Voltage: 380VAC, 415VAC, 400VAC, 440VAC, 480VAC


Input frequency: 50/60Hz, 3ph


Communication: integrated ModBus RTU; Profibus, CANopen optional


Overload capacity: 150% for 60 seconds


Control type: Keypad/Remote


Rich protection functions: thermal protection motor, short-circuit between motor phases drive, overheating protection drive, overcurrent between output phases and earth drive, motor phase breaks drive, line supply phase loss safety function, etc


Control mode: V/F control, open loop vector control, closed loop vector control


Advanced torque boost and slip compensation function


PID feedback control


V&T EcoDriveCN® drives are manufactured in a state-of-the art plant in a controlled environment with careful selection o the reliability and robustness for the most demanding users.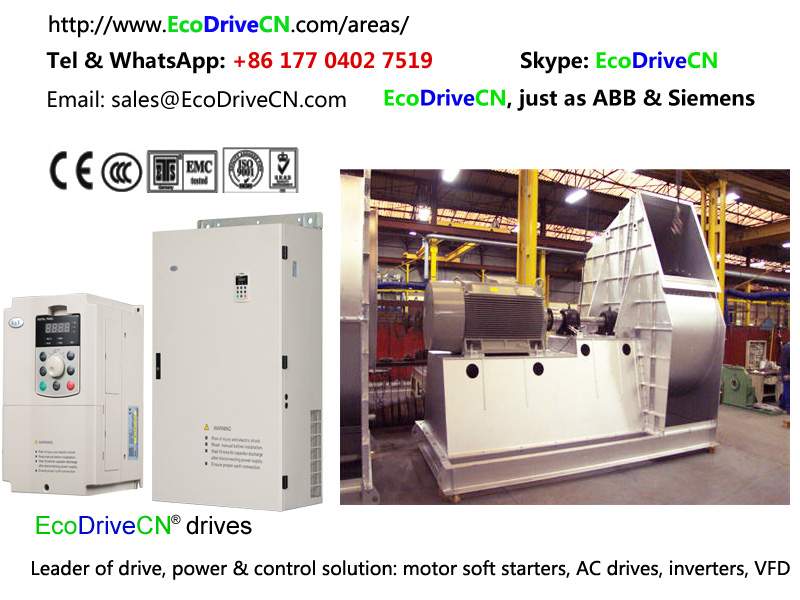 Using V&T EcoDriveCN® drives, save 20-70% on energy costs and gain reliable control of AC motors.
V&T EcoDriveCN® drives provide users with powerful motor speed control in a compact, space saving design, are cost-effective alternatives for speed control of applications such as machine tools, fans, pumps, conveyors, food and beverage, mine and mineral, air handle unit, and material handling systems.
Visit
V&T EcoDriveCN® drives
Frequenzumrichter, variador de frecuencia, inversores de frequencia, Biến Tần, frekvencoregulilo, variateur de vitesse électrique, 可変電圧可変周波数制御, 가변 전압 가변 주파수 제어, frequentieregelaar, частотно-управляемый привод, ЧУП, inversor, frekvenčni pretvornik, Частотно-регульований привод, درایو فرکانس‌متغیر, محول تردد, மாறு-அதிர்வெண் ஓட்டி, micro drive, inverter drive, AC motor drives.
Photo Gallery |CE certificate |Superb components
© 2016 V&T All rights reserved.
Our Expertise Is Your Guarantee!
Reliable supplier of drive, control & power: 200V, 208V, 220V, 230V, 240V, 380V, 400V, 415V, 420V, 440V, 460V, 480V, 500V, 525V, 550V, 575V, 600V, 660V, 690V, 700V, 800V, 900V, 1000V, 1100V, 1140V, 1200V, 1300V, 2.3kV, 3kV, 3.3kV, 4.16kV, 5kV, 6kV, 6.6kV, 7.2kV, 10kV, 11kV, 13.8kV.