380V, 400V, 420V, 440V low voltage motor soft starters
As the leader of drives, power & controls, V&T EcoDriveCN® drives supply 380VAC, 400VAC, 420VAC, 440VAC low voltage motor soft starters.
Our solid state motor soft starters are compact, easy to program and easy to install.
Ranging from 18 to 1200 amps (7.5kw ~ 630KW, 10HP ~ 900HP), our motor soft starter provides an array of built-in features designed to address the needs of industrial and OEM customers.


Severe-duty and heavy duty capable


Advanced protection capabilities


Engineered to industry standards CE and CCC


simple programming, easy installation, setup, maintenance and monitoring


Typical applications of V&T EcoDriveCN® motor soft starters include:
agitator, air compressor, ball mill, centrifuge, chiller, conveyor, crusher, escalator, fan (low and high inertia), feeder, grinder, hammer mill, lathe machine, mills (flour, etc.), mixer (unloaded or loaded), pelletizer, plastic and textile machines, press (flywheel), pump (centrifugal), pump (positive displacement), rolling mill, saw (band), saw (circular), screen (vibrating), transformer, tumbler, wood chipper.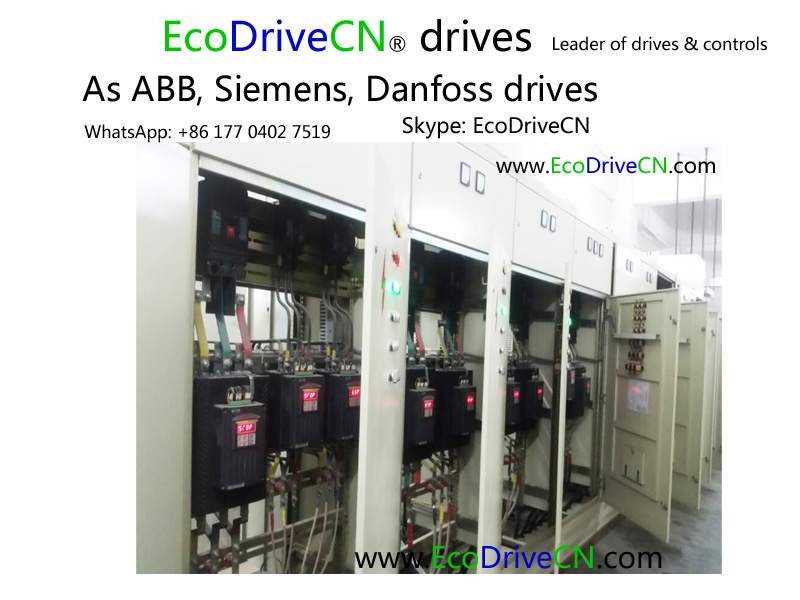 Visit
V&T EcoDriveCN® low voltage and medium voltage motor softstarters
Frequenzumrichter, variador de frecuencia, inversores de frequencia, Biến Tần, frekvencoregulilo, variateur de vitesse électrique, 可変電圧可変周波数制御, 가변 전압 가변 주파수 제어, frequentieregelaar, частотно-управляемый привод, ЧУП, inversor, frekvenčni pretvornik, Частотно-регульований привод, درایو فرکانس‌متغیر, محول تردد, மாறு-அதிர்வெண் ஓட்டி, micro drive, inverter drive, AC motor drives.
Photo Gallery |CE certificate |Superb components
© 2016 V&T All rights reserved.
Our Expertise Is Your Guarantee!
Reliable supplier of drive, control & power: 200V, 208V, 220V, 230V, 240V, 380V, 400V, 415V, 420V, 440V, 460V, 480V, 500V, 525V, 550V, 575V, 600V, 660V, 690V, 700V, 800V, 900V, 1000V, 1100V, 1140V, 1200V, 1300V, 2.3kV, 3kV, 3.3kV, 4.16kV, 5kV, 6kV, 6.6kV, 7.2kV, 10kV, 11kV, 13.8kV.