AC input line reactor chokes
V&T EcoDriveCN® drives offer a rugged and reliable line and load reactor.
Install V&T EcoDriveCN® AC reactor when power capacity is large to suppress unbalanced power voltage and harmonics.
V&T EcoDriveCN® AC line reactors help prevent equipment failure and downtime, and can add years to the life of your equipment.
Long functional life


Safe to use, sturdy design


Improve phase to phase voltage imbalance


Reduce harmonic distortion


Ability to reduce the current and voltage stresses on the input rectifier bridge


Over-voltage restriction


Available in single and three phases


Improve true power factor


Improvement of low-frequency conduction emission and sensitivity


V&T EcoDriveCN® AC line reactors are suitable for submersible pumps in oil well, work well with different brands of AC drives (variable frequency drives), such as Siemens, Allan Bradlley, ABB, EcoDriveCN, Yasakawa, Toshiba, Vacon, Mitsubhishi, Fuji, Danfoss, Schneider, Delta, LG/LS and Control Techniques.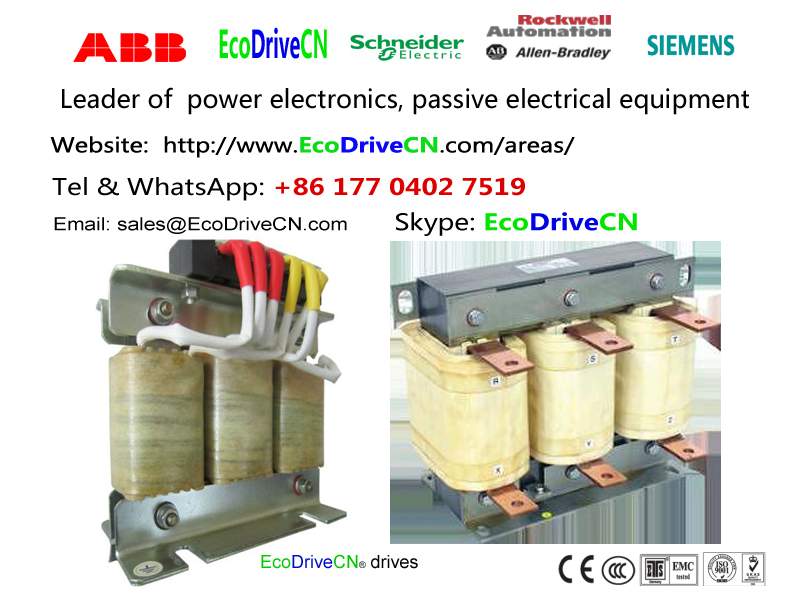 V&T EcoDriveCN® AC input choke reactors are best-in class power quality units with a long history of proven performance. Rugged and robust, they are unequalled in absorbing power line disturbances that can damage or shut down AC variable speed drives (VSD, frequency inverters) and other sensitive equipment.
Visit
V&T EcoDriveCN® drives
Frequenzumrichter, variador de frecuencia, inversores de frequencia, Biến Tần, frekvencoregulilo, variateur de vitesse électrique, 可変電圧可変周波数制御, 가변 전압 가변 주파수 제어, frequentieregelaar, частотно-управляемый привод, ЧУП, inversor, frekvenčni pretvornik, Частотно-регульований привод, درایو فرکانس‌متغیر, محول تردد, மாறு-அதிர்வெண் ஓட்டி, micro drive, inverter drive, AC motor drives.
Photo Gallery |CE certificate |Superb components
© 2016 V&T All rights reserved.
Our Expertise Is Your Guarantee!
Reliable supplier of drive, control & power: 200V, 208V, 220V, 230V, 240V, 380V, 400V, 415V, 420V, 440V, 460V, 480V, 500V, 525V, 550V, 575V, 600V, 660V, 690V, 700V, 800V, 900V, 1000V, 1100V, 1140V, 1200V, 1300V, 2.3kV, 3kV, 3.3kV, 4.16kV, 5kV, 6kV, 6.6kV, 7.2kV, 10kV, 11kV, 13.8kV.