AC output load reactor chokes
V&T EcoDriveCN® drives offer a rugged and reliable line and load reactor.
V&T EcoDriveCN® chokes and inductors are suitable for use in different types of electrical circuits for blocking higher-frequency current (AC) and allowing to pass lower frequency current.
V&T EcoDriveCN® load reactors are used on the output of AC variable frequency drives (frequency inverters, VFD, VSD) to reduce the effects of high motor wiring capacitance and to "soften" the dv/dt (high rates of change of voltage) applied to the motor windings.
V&T EcoDriveCN® AC load reactor chokes are easy to install on the variable frequency drives on output (load) side. V&T EcoDriveCN® AC chokes completely ensure the impedance matching, di/dt protection and harmonic mitigation.
Easy to install


Smaller and less expensive than isolationtransformers


Offer impedance matching and harmonic mitigation


Filter power line disturbances


Reduce harmful surge current


Complete protection to drive from transient voltage, noise and surge currents


Improve phase to phase voltage imbalance


Reduce harmonic distortion


Ability to reduce the current and voltage stresses on the input rectifier bridge


Lowers the cable length requirement from drive to load


Available in single and three phases


Improve true power factor


Improvement of low-frequency conduction emission and sensitivity


V&T EcoDriveCN® AC line reactors are excellent for process plants that require the output (load) chokes, submersible pumps in oil well, work well with different brands of AC drives (variable frequency drives), such as Siemens, Allan Bradlley, ABB, EcoDriveCN, Parker, Easton, Yasakawa, Toshiba, Vacon, Mitsubhishi, Fuji, Danfoss, Schneider, Delta and Emerson Control Techniques.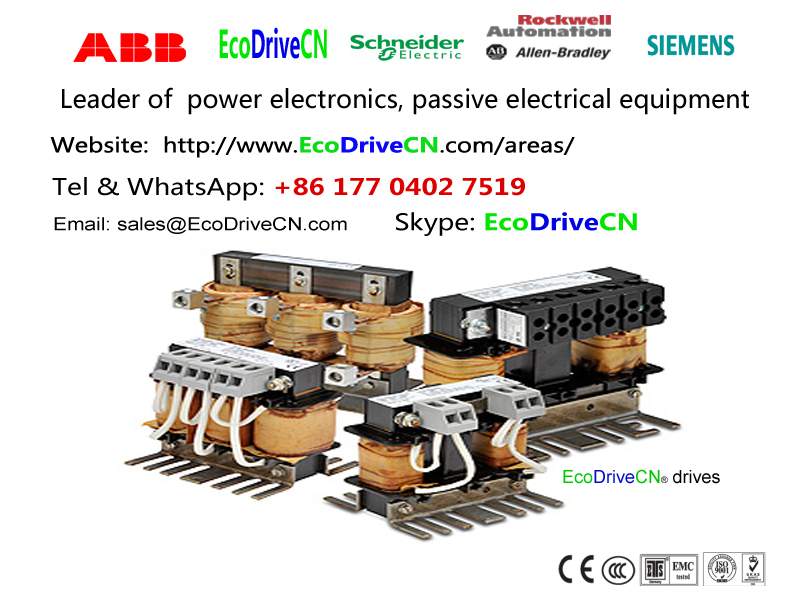 V&T EcoDriveCN® AC output reactor may be used to protect variable speed drives (frequency inverters) and motors. V&T EcoDriveCN® AC output choke install on the output side converter, the motor can be reduced noise and vibration when the inverter and motor-line longer, can inbuilt the surge wire.
Visit
V&T EcoDriveCN® drives
Frequenzumrichter, variador de frecuencia, inversores de frequencia, Biến Tần, frekvencoregulilo, variateur de vitesse électrique, 可変電圧可変周波数制御, 가변 전압 가변 주파수 제어, frequentieregelaar, частотно-управляемый привод, ЧУП, inversor, frekvenčni pretvornik, Частотно-регульований привод, درایو فرکانس‌متغیر, محول تردد, மாறு-அதிர்வெண் ஓட்டி, micro drive, inverter drive, AC motor drives.
Photo Gallery |CE certificate |Superb components
© 2016 V&T All rights reserved.
Our Expertise Is Your Guarantee!
Reliable supplier of drive, control & power: 200V, 208V, 220V, 230V, 240V, 380V, 400V, 415V, 420V, 440V, 460V, 480V, 500V, 525V, 550V, 575V, 600V, 660V, 690V, 700V, 800V, 900V, 1000V, 1100V, 1140V, 1200V, 1300V, 2.3kV, 3kV, 3.3kV, 4.16kV, 5kV, 6kV, 6.6kV, 7.2kV, 10kV, 11kV, 13.8kV.