V&T EcoDriveCN® medium voltage motor soft starters on centrifugal compressors
V&T EcoDriveCN® high voltage motor soft starter has been designed and tested for use in the most demanding environments.
AC Supply Voltage: 2300V, 3000/3300V, 4160V, 6000/6600/7200V, 10-11kV, 50/60 Hz line voltages.
V&T EcoDriveCN® medium voltage motor soft starter control cabinet are used in Vietnam on centrifugal compressors.
Load type: centrifugal compressors.
Rated voltage: 10KV.
Rated current of motor: 32Amp.
Motor pole: 4 poles.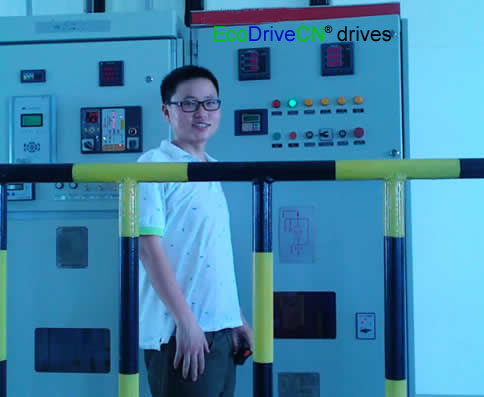 The technical parameters on site:
Starting voltage: 45%.
Current limiting factor: 3.5 times.
Starting time: 15s.
Because the centrifugal compressors will bring the surge response during the period of starting, the response time of the starting process should be short to avoid surge response. Thus it's important to adjust the current limiting factor according to the exact situation.
Visit more
V&T EcoDriveCN® motor soft starters, motor soft starting control panels
Go back to visit
Application of V&T EcoDriveCN® drives