aluminum housed metal clad braking resistors, dynamic braking resistors
V&T EcoDriveCN® aluminum housed wirewound braking resistors are electrically insulated and with small dimensions, can easily be fitted into compact constructions and are especially designed to endure high pulse loads in industrial drive systems.
With aluminum crust surface with high performance in heat, V&T EcoDriveCN® aluminum housed metal clad braking resistors are suitable for cooling plate installation, can be used in the atrocious environment.
V&T EcoDriveCN® aluminum brake resistors can be comprised. The metal shell is applied to provide high-level protection to these aluminum resistors.
Advantages:
Low cost and light weight


Compact structure


High pulse load and high vibration capability


Low noise level


Low thermal drift


Superior to conventional ceramic resistor in terms of safety, weatherproof and shockproof qualities.


High Power and good load life stability


Strong resistant to moisture and solvent.


V&T EcoDriveCN® aluminum housed wirewound braking resistor resistance is easy to utilize and install, and suitable for a wide range applications, include construction, coal and mining, load testing, electric power distribution instruments, petroleum and gas, and automated control installations.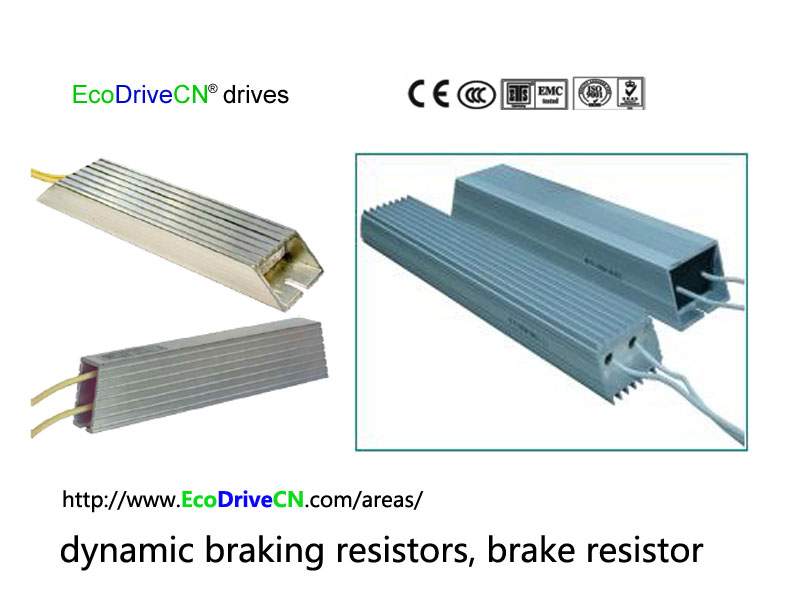 V&T EcoDriveCN® dynamic braking resistors are ideal for power supply, AC drive/VFD/VSD/inverter and servo system.
Visit
V&T EcoDriveCN® drives
Frequenzumrichter, variador de frecuencia, inversores de frequencia, Biến Tần, frekvencoregulilo, variateur de vitesse électrique, 可変電圧可変周波数制御, 가변 전압 가변 주파수 제어, frequentieregelaar, частотно-управляемый привод, ЧУП, inversor, frekvenčni pretvornik, Частотно-регульований привод, درایو فرکانس‌متغیر, محول تردد, மாறு-அதிர்வெண் ஓட்டி, micro drive, inverter drive, AC motor drives.
Photo Gallery |CE certificate |Superb components
© 2016 V&T All rights reserved.
Our Expertise Is Your Guarantee!
Reliable supplier of drive, control & power: 200V, 208V, 220V, 230V, 240V, 380V, 400V, 415V, 420V, 440V, 460V, 480V, 500V, 525V, 550V, 575V, 600V, 660V, 690V, 700V, 800V, 900V, 1000V, 1100V, 1140V, 1200V, 1300V, 2.3kV, 3kV, 3.3kV, 4.16kV, 5kV, 6kV, 6.6kV, 7.2kV, 10kV, 11kV, 13.8kV.