Not only a supplier of drives, controls & power, but also a solution provider of electrical engineering, industrial automation, energy saving & motor control in Indonesia.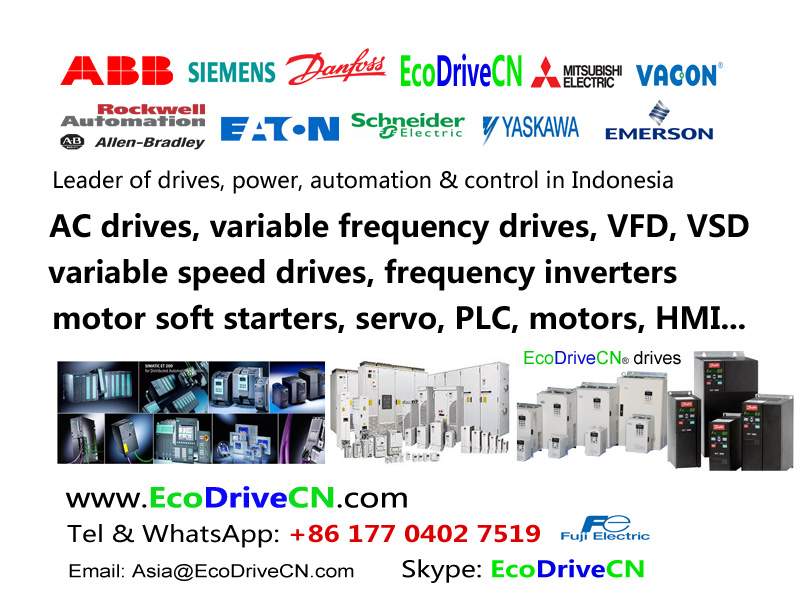 As the leader of drive, control & power in Indonesia, V&T EcoDriveCN® drives manufacture & supply motor soft starters: 5.5kw ~ 20 000kw (7.5hp ~ 26,820HP), 200VAC ~ 13.8KVAC; vector control variable speed drives, inveters, VSD, VFD: 0.4KW ~ 3550KW (1/2HP ~ 4735HP), 200 Vac ~ 1140 Vac, offer solutions for motor control applications from low to medium voltage and from simple to complex.
As the expert of power, drives & controls in Indonesia, V&T EcoDriveCN® drives cover a wide area, such as mining & minerals, oil & gas, power, steel & metal, Cement, sugar, pulp & paper, water & waste water, rubber, plastic, coal transporters and machines.
As the leader in Indonesia of drives & controls, V&T EcoDriveCN® drives manufacture & supply AC variable speed drives & motor soft starters in the oil and gas industry, provide huge benefits for rod pumping unit and fluid transfer pumps for production, distribution and refining applications.
AC motor soft starters at V&T EcoDriveCN® drives
. Your source for soft start motor starters, 3 phase soft starters, 400V motor soft start, 480v soft starters, 660V softstarters, 1000VAC motor start-starting controller, low voltage starters, medium voltage motor soft starter cabinet and other motor controls at discount prices.
V&T EcoDriveCN® drives are popular in different areas in Indonesia: Sumatra (Aceh, North Sumatra, West Sumatra, Riau, Riau Islands, Jambi, South Sumatra, Bangka-Belitung Islands, Bengkulu, Lampung), Java (Special Capital Region of Jakarta, Banten, West Java, Central Java, Yogyakarta Special Region, East Java), Lesser Sunda Islands (Bali, West Nusa Tenggara, East Nusa Tenggara), V&T EcoDriveCN® drives, Kalimantan (West Kalimantan, Central Kalimantan, South Kalimantan, East Kalimantan, North Kalimantan), Sulawesi (North Sulawesi, Gorontalo, Central Sulawesi, West Sulawesi, South Sulawesi, Southeast Sulawesi), Maluku Islands (Maluku, North Maluku), Western New Guinea (West Papua, Papua).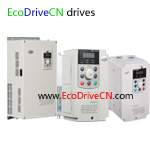 vector control VSD (inverters) in Indonesia
Frequenzumrichter, variador de frecuencia, inversores de frequencia, Biến Tần, frekvencoregulilo, variateur de vitesse électrique, 可変電圧可変周波数制御, 가변 전압 가변 주파수 제어, frequentieregelaar, частотно-управляемый привод, ЧУП, inversor, frekvenčni pretvornik, Частотно-регульований привод, درایو فرکانس‌متغیر, محول تردد, மாறு-அதிர்வெண் ஓட்டி, micro drive, inverter drive, AC motor drives, adjustable speed drives, ASD, adjustable frequency drives, AFD, motor speed controller, motor controller.
ABB, Danfoss, EcoDriveCN, WEG, CG, Leroy Somer, EMERSON, Schneider, Control Techniques, CT, Watt Drive, LS, LG, Hyundai, Веспер, Vesper, CombiVario, Emotron, Invertek, IMO, Focus Dynamics, Eurotherm, Fenner, INTECNO, Iovatoelectric, SANTERNO, TDE MACNO, Fimet, ghisalba, Gefran, Parker, SSD, KB, LEESON, Rockwell Automation, Allen-Bradley, BISON, EATON, GE, BALDOR, Peter electronic, Baumueller, Beijer, V&T EcoDriveCN® drives, Bosch Rexroth, Siemens, NORD, SEW eurodrive, Vacon, AMK, Lenze, EcoDriveCN, KEB, Igel, Fuji, Meidensha, Panasonic, ToyoDenki, Sumitomo, Mitsubishi, Sanken, Hitachi, omron, Toshiba, Yaskawa, Power Electronics.