Your reliable and favorable supplier of drives, controls & power in Malaysia: variable frequency drives, VFD, AC drives, automation parts, frequency inverter, control components, factory automation, motor soft starters, motor chokes, power electronics.
As the leading company of drive, control & power in Malaysia, V&T EcoDriveCN® drives manufacture & supply vector control variable speed drives, variable frequency drives, VSD, VFD, frequency inverters: 200 V ~ 1140 V, 0.4 KW ~ 3550 KW (1/2 HP ~ 4735 HP),
motor soft starters: 200 VAC ~ 13.8K VAC, 5.5 KW ~ 20,000 KW (7.5 horsepower ~ 26,820 horsepower)
, and other power electronics, offer solutions for motor control applications from low to medium voltage and from simple to complex.
As the expert of power, drives & controls in Malaysia, V&T EcoDriveCN® drives cover a wide area, such as mining & minerals, oil & gas, power, steel & metal, Cement, sugar, pulp & paper, water & waste water, rubber, plastic, coal transporters and machines.
As the leader in Malaysia of drives & controls, V&T EcoDriveCN® drives manufacture & supply AC variable speed drives & motor soft starters in the oil and gas industry, provide huge benefits for rod pumping unit and fluid transfer pumps for production, distribution and refining applications.
V&T EcoDriveCN® has been proud of supply cost-effective and high performance motor soft starters these years. All of the experience we have gained has been combined with modern digital technology and incorporated into V&T EcoDriveCN® digital soft starter.
Matching modern power electronics with smart circuitry and software, V&T EcoDriveCN® motor soft starters offer superior control of current and voltage during motor start and stop. They also offer many new features that were unheard of in previous generations.
As a reliable suppliers of drives, power and automation, V&T EcoDriveCN® drives are favorable and widely applied in different areas in Malaysia: Peninsular Malaysia (Johor, Kedah, Kelantan, Malacca, Negeri Sembilan, Pahang, Penang, Perak, Perlis, Selangor, Terengganu, Federal Territory of Kuala Lumpur, Putrajaya), East Malaysia (Sabah, Sarawak), Federal Territory of Labuan.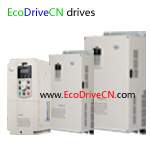 vector control variable frequency drives (VFD) in Malaysia
Frequenzumrichter, variador de frecuencia, inversores de frequencia, Biến Tần, frekvencoregulilo, variateur de vitesse électrique, 可変電圧可変周波数制御, 가변 전압 가변 주파수 제어, frequentieregelaar, частотно-управляемый привод, ЧУП, inversor, frekvenčni pretvornik, Частотно-регульований привод, درایو فرکانس‌متغیر, محول تردد, மாறு-அதிர்வெண் ஓட்டி, micro drive, inverter drive, AC motor drives, adjustable speed drives, ASD, adjustable frequency drives, AFD, motor speed controller.