PID closed loop control pump control variable frequency drives
As the leader of drives, power & controls, V&T EcoDriveCN® drives manufacture dedicated pump control variable frequency drives, provide unique technology for energy efficient pump control.
Volts per Hertz, sensorless dynamic torque vector control


115% overload for 1 minute


1-channel on-board RS485 communications port


In-built PID controller


Optimising energy efficiency


Built-in or external braking transistor allows connection of external braking resistor for applications that require dynamic braking


Quick and easy commissioning


Integrated motor overload protection


The special pump control AC drives (frequency inverters) from V&T EcoDriveCN® drives are ideal for pumping stations, manufacturing, treatment plants, car parks, pool pumps, constant pressure control applications, booster pumps, deep well submersible pumps, and irrigation pumps.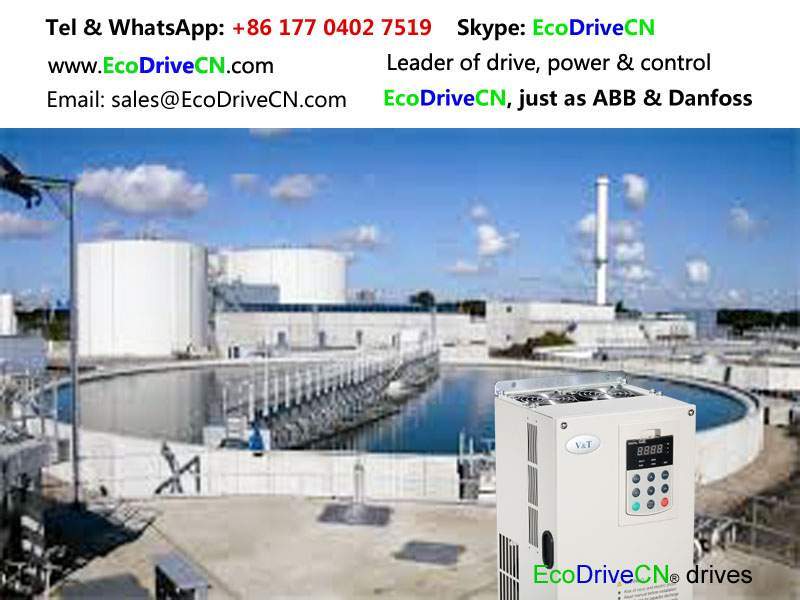 As the premier manufacturer & supplier of drive, control & power, V&T EcoDriveCN® drives offer dedicated pump control drive, which has has a built-in PID controller that is fully integrated with both pump and energy efficient features and is packaged in a user friendly way to ensure ease of use and fast commissioning.
Visit
V&T EcoDriveCN® drives
Frequenzumrichter, variador de frecuencia, inversores de frequencia, Biến Tần, frekvencoregulilo, variateur de vitesse électrique, 可変電圧可変周波数制御, 가변 전압 가변 주파수 제어, frequentieregelaar, частотно-управляемый привод, ЧУП, inversor, frekvenčni pretvornik, Частотно-регульований привод, درایو فرکانس‌متغیر, محول تردد, மாறு-அதிர்வெண் ஓட்டி, micro drive, inverter drive, AC motor drives.
Photo Gallery |CE certificate |Superb components
© 2016 V&T All rights reserved.
Our Expertise Is Your Guarantee!
Reliable supplier of drive, control & power: 200V, 208V, 220V, 230V, 240V, 380V, 400V, 415V, 420V, 440V, 460V, 480V, 500V, 525V, 550V, 575V, 600V, 660V, 690V, 700V, 800V, 900V, 1000V, 1100V, 1140V, 1200V, 1300V, 2.3kV, 3kV, 3.3kV, 4.16kV, 5kV, 6kV, 6.6kV, 7.2kV, 10kV, 11kV, 13.8kV.