Sine wave active filter, sinus filter, sinusoidal output HF filters
V&T EcoDriveCN® sinus filter performs well for common-mode high-frequency interference.
V&T EcoDriveCN® drives provide sinus filters, which are used in any kind of application that requires safe mechanical continuous power and reliability.
V&T EcoDriveCN® sinewave filters have been designed as an engineered solution for motor failures due to the reflected wave phenomenon.
V&T EcoDriveCN® sinusoidal output filters limit stresses to admissible limits and provide the required protection of lacquer insulation and end connections particularly for long motor leads and special motors.
The protection offered by V&T EcoDriveCN® sinus filters is particularly important for the retrofitting of already installed older motors with AC drives (frequency inverters) to optimise the efficiency of existing systems.
Application of V&T EcoDriveCN® sine wave filters:
Extreme long motor lead lengths


Low voltage PWM power supply to medium voltage motor
Multiple motor applications such as conveyors, blowers, pumps, and fans


Test floor and test stand applications


HVAC systems to reduce audible noise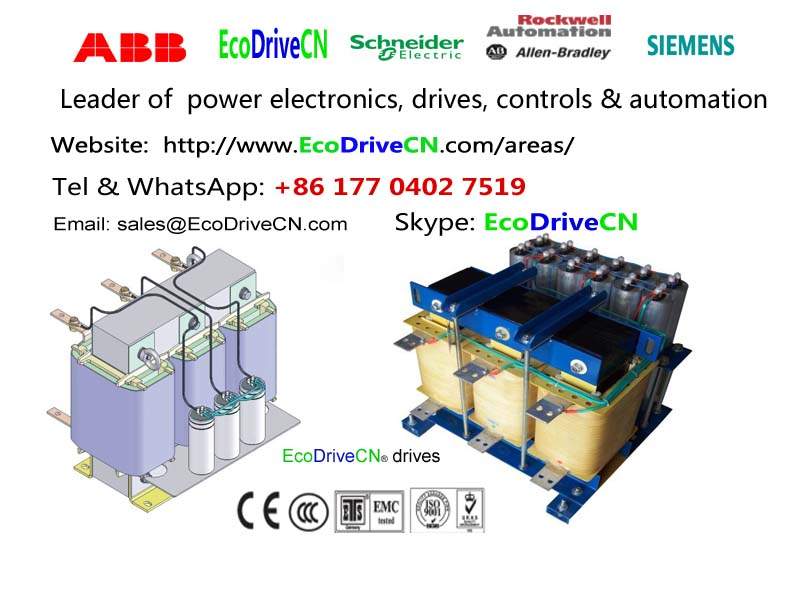 V&T EcoDriveCN® sinusoidal output filters limit the voltage gradient and the capacitive recharging currents which generally occur in inverter operation.
For AC adjustable frequency drive (AFD, frequency inverter) applications, V&T EcoDriveCN® sinus filters eliminate the problem of motor/cable insulation failures, heating, and audible noise. V&T EcoDriveCN® sinusoidal output filters also reduce electromagnetic interference (EMI) by eliminating the high dV/dt associated with inverter output waveforms.
Visit
V&T EcoDriveCN® drives
Frequenzumrichter, variador de frecuencia, inversores de frequencia, Biến Tần, frekvencoregulilo, variateur de vitesse électrique, 可変電圧可変周波数制御, 가변 전압 가변 주파수 제어, frequentieregelaar, частотно-управляемый привод, ЧУП, inversor, frekvenčni pretvornik, Частотно-регульований привод, درایو فرکانس‌متغیر, محول تردد, மாறு-அதிர்வெண் ஓட்டி, micro drive, inverter drive, AC motor drives.
Photo Gallery |CE certificate |Superb components
© 2016 V&T All rights reserved.
Our Expertise Is Your Guarantee!
Reliable supplier of drive, control & power: 200V, 208V, 220V, 230V, 240V, 380V, 400V, 415V, 420V, 440V, 460V, 480V, 500V, 525V, 550V, 575V, 600V, 660V, 690V, 700V, 800V, 900V, 1000V, 1100V, 1140V, 1200V, 1300V, 2.3kV, 3kV, 3.3kV, 4.16kV, 5kV, 6kV, 6.6kV, 7.2kV, 10kV, 11kV, 13.8kV.