200V, 208V, 220V, 230V, 240V single phase vector control AC drives (frequency inverters)
V&T EcoDriveCN® single phase 200V - 240V vector control AC variable speed drive (frequency inverter) is used for small power electric AC motor speed control applications, with 1 phase input and 3 phase output.
V&T EcoDriveCN® 1 phase 200VAC - 240VAC input AC drives are designed to meet global OEM and end-user requirements for simplicity, space savings, and cost efficiency.
V&T EcoDriveCN® compact drives (inverters) provide intuitive features such as an integral keypad with local potentiometer.
Voltage range: 200VAC, 208VAC, 220VAC, 230VAC, 240VAC


Power range: 0.4kw ~ 2.2kw, 1/2hp ~ 3hp


V/Hz control, slip compensation, vector control


150% overload for 1 minute


Starting torque, heavy duty: 180% at 0.5 Hz (open loop), 180% at 0.0 Hz (closed loop)


Soft start capability


Integral RS-485 communication


Reduced energy consumption


Configuration and programming via integral LED keypad or software


Optional Profibus DP, CANopen, and other communication modules


Quick and easy commissioning


Rich fault protection function and message


Modular construction allowing ease of maintenance


Integrated motor overload protection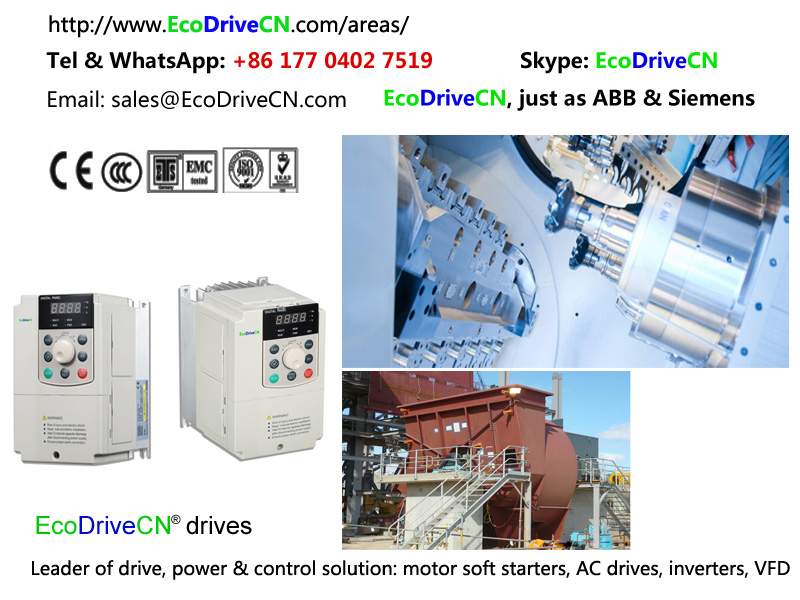 Applications:
pumps, fans, civil water supply, submersible pump, machine tools, etc.
Visit
V&T EcoDriveCN® drives
Frequenzumrichter, variador de frecuencia, inversores de frequencia, Biến Tần, frekvencoregulilo, variateur de vitesse électrique, 可変電圧可変周波数制御, 가변 전압 가변 주파수 제어, frequentieregelaar, частотно-управляемый привод, ЧУП, inversor, frekvenčni pretvornik, Частотно-регульований привод, درایو فرکانس‌متغیر, محول تردد, மாறு-அதிர்வெண் ஓட்டி, micro drive, inverter drive, AC motor drives.
Photo Gallery |CE certificate |Superb components
© 2016 V&T All rights reserved.
Our Expertise Is Your Guarantee!
Reliable supplier of drive, control & power: 200V, 208V, 220V, 230V, 240V, 380V, 400V, 415V, 420V, 440V, 460V, 480V, 500V, 525V, 550V, 575V, 600V, 660V, 690V, 700V, 800V, 900V, 1000V, 1100V, 1140V, 1200V, 1300V, 2.3kV, 3kV, 3.3kV, 4.16kV, 5kV, 6kV, 6.6kV, 7.2kV, 10kV, 11kV, 13.8kV.