Popular products



V5-H high performance PID feedback closed loop control & open loop vector control AC inverter drives: sensorless vector control, ModBus, ProfiBus, CANopen communication protocol


V6-H closed loop vector control AC inverter drives: torque control, precision control, ModBus, ProfiBus, CANopen communication protocol, supporting PG card


V5-JY specific drive cabinets for energy saving retrofit



More products in details: drives & controls (specific drives for different industries, such as coal & mine, water supply, machine tools, crane & lift, multi-pump flow control, HVAC, civil engineering, air compressor, textile & yarn industry)


Energy efficiency retrofit with specific drive cabinets

Energy saving retrofit with V&T EcoDriveCN® vector control drive cabinets

Features:

Volts per Hertz (V/F, V/Hz) control.


PID closed loop control.


vector control.


Keypad copy function.


Large start-up torque.


Power rating: 7.5KW - 185KW (1 HP - 250 HP): customized power rating are available too.


Independent duct.


Rich protection function.


Energy saving ratio: 25% ~ 70% with existing motors and oil pumps, and no need to change the parameters for different injection molding process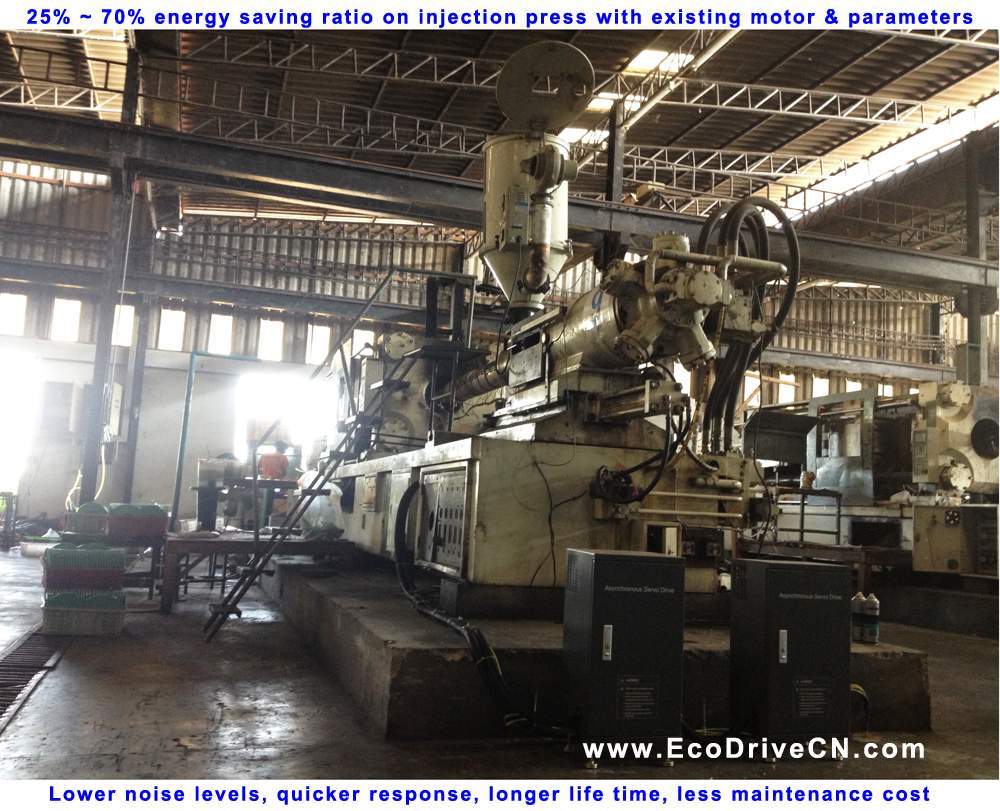 Applications: plastic injection molding machines, die casting machines, air compressors, and other machines.