Except providing our own brand of drives, we provide ABB drives, PLC, HMI.
ABB drives brings together a world leading and recognised brand: ABB, the number one supplier for variable speed drives and a product range that is simply the widest available from any manufacturer.
ABB drives is a reference for drives users the world over that signifies reliability, simplicity, flexibility and ingenuity, throughout the lifecycle of a drive.
EcoDriveCN® drives supply a choice of ABB drives to suit industrial and HVAC applications.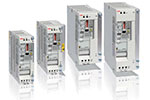 ABB ACS55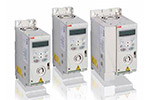 ABB ACS150 0.37kW ~ 4kW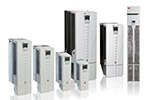 ABB ACS550, standard 0.75kW ~ 355kW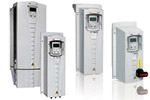 ABB ACH550 HVAC 0.75kW ~ 355kW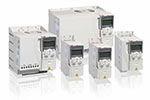 ABB ACS310
Ideal for fans and pumps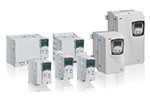 ABB ACS355

ABB ACS800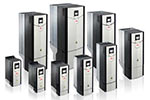 ABB ACS880
ABB Motors
Low Voltage AC Drives
AC drives are used to control the speed and torque of a standard induction motor, the workhorse of the industry. AC drive technology extends the motor speed range from zero to high above the rated speed, increasing the productivity of the driven process. When a low capacity is enough, the drive reduces the machine speed and saves energy.