Global AC drives and motor soft starters manufacturer - V&T Technologies Co.,Ltd.: rich & extensive experiences deploying drives & controls system in East Asia.

As the leading manufacturer of drive, control & power in East Asia, V&T EcoDriveCN® drives manufacture & supply AC drives (VSD, VFD, frequency inverters: 200 VAC ~ 1300 VAC, 0.4 KW ~ 3550 KW (1/2 HP ~ 4735 HP), motor soft starters: 200 VAC ~ 13.8k VAC, 5.5 KW ~ 20MW (7.5 HP ~ 26,820 HP) with exceptional performance and advanced functions.
By utilizing advanced motor control algorithm, through continuous field research, V&T EcoDriveCN® drives feature high processing power, good motor handling and reliability, guarantee longterm reliability to the customers with the highest quality criteria.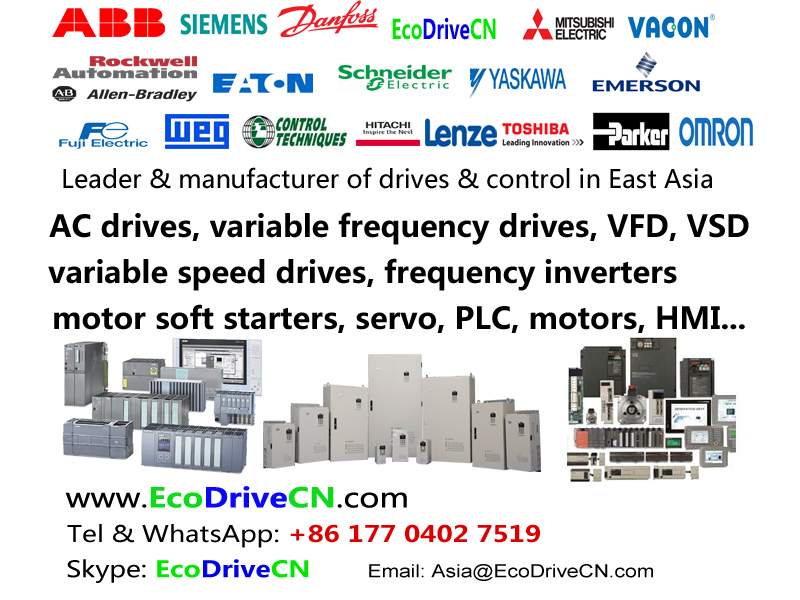 Through more sophisticated control, V&T EcoDriveCN® medium voltage (MV) motor soft starters include many standard features that make it suitable for tough applications, including soft start control for smooth starting and reduced in-rush.
V&T EcoDriveCN® medium voltage (MV) motor soft starters provide smooth acceleration, greatly extend the life of medium voltage motors and related machineries.
Visit more
V&T EcoDriveCN® drives in Asia
As a market innovator in both motors and drives in East Asia, V&T EcoDriveCN® drives assists our customers in improving productivity and reducing energy consumption with a comprehensive range of AC drives and drive systems, are widely accepted in different areas and countries in
East Asia, such as China, Hong Kong, Macao, Taiwan, Mongolia, Japan, North Korea and South Korea
.
Frequenzumrichter, variador de frecuencia, inversores de frequencia, Biến Tần, frekvencoregulilo, variateur de vitesse électrique, 可変電圧可変周波数制御, 가변 전압 가변 주파수 제어, frequentieregelaar, частотно-управляемый привод, ЧУП, inversor, frekvenčni pretvornik, Частотно-регульований привод, درایو فرکانس‌متغیر, محول تردد, மாறு-அதிர்வெண் ஓட்டி, micro drive, inverter drive, AC motor drives, adjustable speed drives, ASD, adjustable frequency drives, AFD, motor speed controller, motor controller.
Photo Gallery |CE certificate |superb components
© 2016 V&T All rights reserved.
Our Expertise Is Your Guarantee!
The leader of drive, control & power in East Asia: 200V, 208V, 220V, 230V, 240V, 380V, 400V, 415V, 420V, 440V, 460V, 480V, 500V, 525V, 550V, 575V, 600V, 660V, 690V, 700V, 800V, 900V, 1000V, 1100V, 1140V, 1300V, 2.3kV, 3kV, 3.3kV, 4.16kV, 5kV, 6kV, 6.6kV, 7.2kV, 10kV, 11kV, 13.8kV.