V&T EcoDriveCN® drives: reputable supplier of drives, controls, power & automation technology in Germany.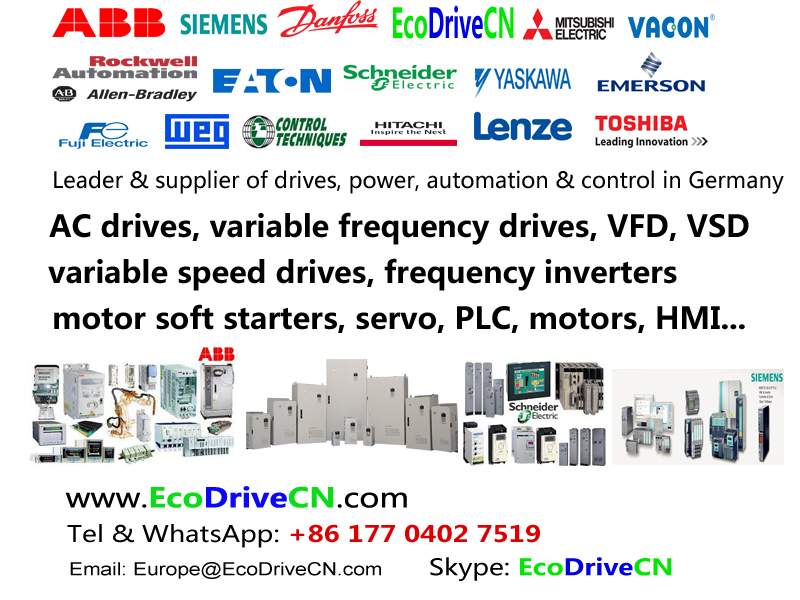 As the international manufacturer and supplier of drive, power & control solution in the world, well-equipped with technically advanced facilities, V&T EcoDriveCN® drives are engaged in manufacturing, provide AC drives, servo of wide voltages: 200V, 208V, 220V, 230V, 240V, 380V, 400V, 415V, 420V, 440V, 460V, 480V, 500V, 525V, 550V, 575V, 600V, 660V, 690V, 700V, 800V, 900V, 1000V, 1100V, 1140V, 1300V, with wide power: 0.4KW ~ 3550KW (1/2HP ~ 4735HP), and motor soft starters: 5.5kw ~ 20 000kw (7.5hp ~ 26,820HP), 200VAC ~ 13.8KVAC.
V&T EcoDriveCN® cost-effective motor soft starters provide industry leading motor control, featuring constant current, current ramp and adaptive control start methods.
As the leader in drive, power and control technologies and systems, V&T EcoDriveCN® medium voltage motor soft starters are an integrated solution for motor control and protection. V&T EcoDriveCN® medium voltage motor soft starter feature advanced soft start and soft stop functionality with extensive motor and system protection, plus a user-friendly interface.
V&T EcoDriveCN® 2.3 kV, 3 kV, 3.3 kV, 4.6 kV, 6 kV, 6.6 kV, 10 kV, 11 kV medium voltage motor soft starters are designed for soft start of high-voltage induction motors and synchronous motors, can be used for metallurgy, petroleum, chemical industry, mining, and power generation. V&T EcoDriveCN® MV motor soft starter can work with such mechanisms as fans, pumps, crushers, compressors, conveyors and others.
As the leader of drive, power & control in Europe, especially in Germany, V&T EcoDriveCN® drives enhance process control and boosts cost-effectiveness and energy savings for the customers.
Go back to check more
V&T EcoDriveCN® drives in Western Europe
As the reputable supplier in Germany with drive, power & control, V&T EcoDriveCN® drives take responsibility for every element of drives & controls products. The fact that we develop and produce our own features, hardware, software, power modules, printed circuit boards, and accessories is your guarantee of reliable drive & control products.
As a global manufacturer with drive, automation & control, V&T EcoDriveCN® drives provide favorable solutions from the control system to the drive shaft: fans, conveyors, extruders, pumps, mixers, centrifuges, engine dynamometers, machine spindles, machine tools, packaging, compressors, hydraulic systems, industrial blowers, multi-motor systems for process lines, coating, cutting, laminating, slitting, cranes and hoists, marine and offshore, mining and metals, water and wastewater, elevators and escalators, pulp and paper, food and beverage, oil and gas.
With rich experiences of motor control, power, automation & energy efficiency, V&T EcoDriveCN® drives provide robust, reliable and economic systems, are dedicated to providing easy to use drives for the control of electric motors in industrial automation applications around the world.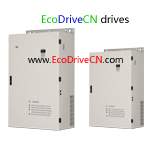 200 VAC ~ 13000 VAC vector control AC variable speed drives in Germany
Frequenzumrichter, variador de frecuencia, inversores de frequencia, Biến Tần, frekvencoregulilo, variateur de vitesse électrique, 可変電圧可変周波数制御, 가변 전압 가변 주파수 제어, frequentieregelaar, частотно-управляемый привод, ЧУП, inversor, frekvenčni pretvornik, Частотно-регульований привод, درایو فرکانس‌متغیر, محول تردد, மாறு-அதிர்வெண் ஓட்டி, micro drive, inverter drive, adjustable speed drives, ASD, adjustable frequency drives, AFD, frequency changers, AC motor drives.