As a leader of drive, control & power in Ireland, V&T EcoDriveCN® drives are your first choice low voltage drive systems for variable speed operation.
Go back to check more
V&T EcoDriveCN® drives in Northern Europe
As one of the most trusted brands in manufacturing and industrial automation in Ireland, V&T EcoDriveCN® drives manufacture and supply the industrial general purpose AC motor control. V&T EcoDriveCN® drives are designed for simple and quick installation and start-up, requiring only input power and output motor connections.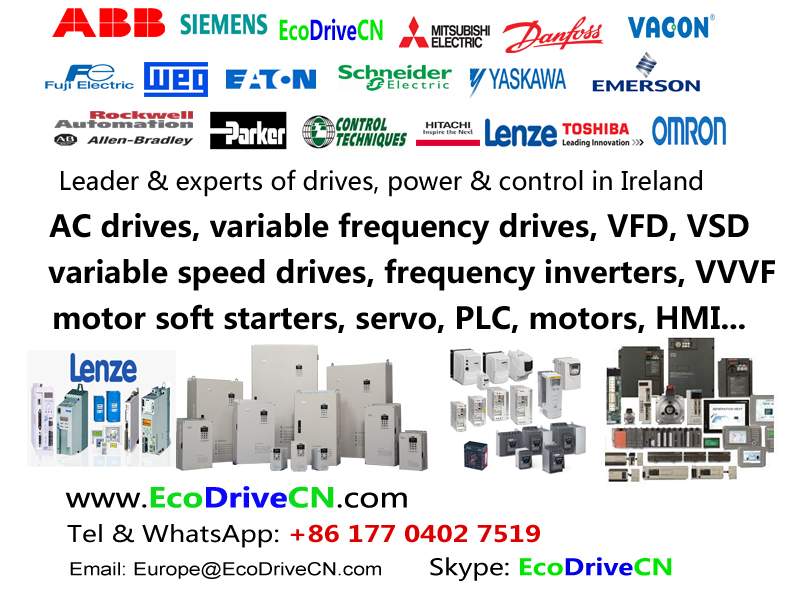 As the premier manufacturer & supplier of drives & controls, V&T EcoDriveCN® drives are powerful, simple to use and incredibly reliable, win the good reputation in the challenging market while competing with other world-class companies, such as ABB, Siemens, Danfoss, Rockwell Automation, Emerson and Schneider Electric.
V&T EcoDriveCN® drives start at fractional horse power (0.4 KW) and continue up to 4735HP (3550 KW) and are available in 200V, 208V, 220V, 230V, 240V, 380V, 400V, 415V, 420V, 440V, 460V, 480V, 500V, 525V, 550V, 575V, 600V, 660V, 690V, 700V, 800V, 900V, 1000V, 1100V and 1140V configurations.
As the expert of power, drives & controls in Ireland, V&T EcoDriveCN® drives is one of the leading suppliers of AC variable frequency drives (industrial frequency inverters) that are utilized for an array of applications such as HVAC, fans & pumps, marine industry, mining & minerals, oil & gas, power plant, steel & metal, cement, sugar, pulp & paper, food & beverage, water & sewage treatment, extruder, rubber, plastics industry.
V&T EcoDriveCN® industrial AC variable speed drives are equipped with several advanced features, and deliver unprecedented performance, outstanding quality, flexibility, and reliability.
Frequenzumrichter, variador de frecuencia, inversores de frequencia, Biến Tần, frekvencoregulilo, variateur de vitesse électrique, 可変電圧可変周波数制御, 가변 전압 가변 주파수 제어, frequentieregelaar, частотно-управляемый привод, ЧУП, inversor, frekvenčni pretvornik, Частотно-регульований привод, درایو فرکانس‌متغیر, محول تردد, மாறு-அதிர்வெண் ஓட்டி, micro drive, inverter drive, AC motor drives.