Exhibited in China International Industry Fair 2012
November 12, 2012
14th China International Industry Fair (CIIF) 2012 was held at Shanghai Expo Centre on 6 November, 2012. The 5 days event was held during 6-10 November at Shanghai New International Expo Centre too.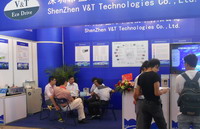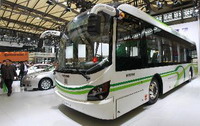 V&T Technologies Co, Ltd.
also exhibited in 14th China International Industry Fair (CIIF) 2012, exhibited superior quality
explosion proof VFD, flameproof motor soft starters, HazLoc VSD, variable speed drives, vehicle hybrid electric drives, servo motors and servo drives
, ...
Under the theme of "Transformation and Innovation Strategy emerging industry", 14th China International Industry Fair focuses on promoting the new path of industrialization of China as a big manufacturing country to a manufacturing powerful nation. China International Industry Fair 2012 underlines its position as an international industry service hub for the manufacturing industry with 7 theme shows.
Metalworking and CNC Machine Tool Show, Industrial Automation Show (IAS), Environmental Protection Technology& Equipment Show, Information & Communication Technology Show, Energy Show, Scientific Technological Innovation Show, New Energy Auto Show were held concurrently under this session's event. 14th China International Industry Fair 2012 has accommodated 1,648 exhibitors from 23 countries with total 140,000 square meters and expect to attract more than 100,000 trade visitors from around the world.
New energy vehicles are one main topic of 14th China International Industry Fair. All kinds of hybrid cars, pure electric vehicles, fuel cell cars and other new energy cars, and drive system, charging facilities, related spare parts, car design and other areas of the latest results, are shown on this fair.
As the professional manufacturer in the field, V&T EcoDriveCN® drives got some orders for 3,400 pcs electric bus drives. And these buses will be exported to Germany. Currently the electric buses with our variable frequency drive are running in Germany, Belgium, Finland, Norway and other countries.
Visit more news from V&T EcoDriveCN® drives