V&T Technologies Co.,Ltd. EcoDriveCN® TS servo drive used in integrated ceramic production line for living ceremics!
With the rapid socioeconomic development, people's living standards continue to improve. There are more and more use of living ceramics. The traditional ceramic production cycle is long, semi-finished products turnaround time is long, loss is large, labor intensity is also great, has become increasingly unable to meet the needs of modern people. In response to the national industry 4.0 and Fujian Strait West Coast NC base construction, V&T EcoDriveCN® drives cooperated with a Fujian company to develop an electric soup pot daily life of ceramic integrated production line for Supor company.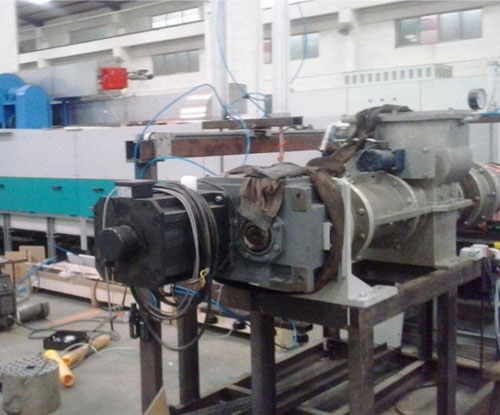 With a PMSM to drive the extrusion equipment, the cermic clay will be compacted and then are put into spinning equipment to spin to cermicite. Ceremicite will be transported through equipment to be air-dried, slow heating, rapid calcination, cooling stage and then realize one-time moulding.
Production line delivered to Supor company since December 2015 has been in normal production all the time and has got a product yield as high as 98.67 percent. The clients are very satifified. V&T EcoDriveCN® servo drive has also been highly praised by the equipment manufacturers and customers, which fully meet their's technology needs.
Know more about
V&T EcoDriveCN® drives (Stock code: SHE300484)
.