Application of V&T EcoDriveCN® low voltage AC frequency converters for metal processing in the die casting industry including: cold chamber aluminum die casting machines, hot chamber zinc high pressure die casting machines, and other die casting equipments.
We are cooperating with
L.K. Group
in the die casting industry.
Some competitive advantages:
failure rate < 0.15%
, similar as Siemens, Emerson Control Techniques, ABB, Danfoss, Eaton, Schneider, Allen Bradley, Lenze, Yaskawa
authorized CE by
ECMG
Under the audit of
NVLAP
. NVLAP Lab code: 200068-0. ISO/IEC 07025:1999, ISO 9002:1994
18-month warranty period
prompt delivery lead time: 1-3 days
supply to
REGAL, Ingersoll Rand, Foxconn, Tata group
...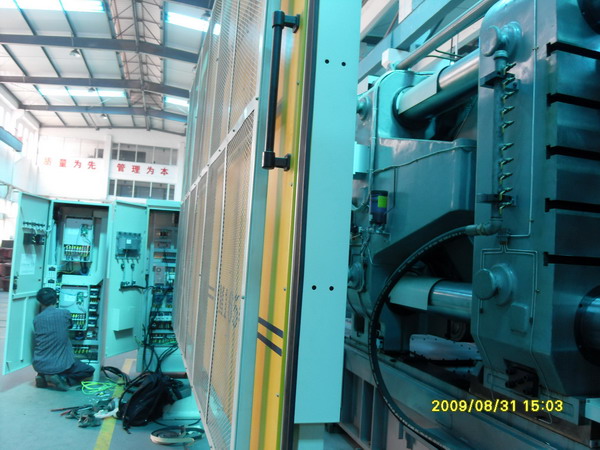 You may be interested in
V&T EcoDriveCN® AC adjustable frequency drives for die casting machines
.