Induced draft fan (induced draught fan, ID fan) is the centrifugal fan, which creates suction on the outflow end of the process, drawing air to the inflow. In the mining, power plant, incineration, medical, automobile, machine tool and cement industries, ID fan is widely used.
Large energy savings can be realized by changing the flow control on air handling machines.
V&T EcoDriveCN® AC variable frequency drive (VFD) controls the frequency of the power of the motor. Then the motor speed can be adjusted to match the desired fan speed and flow. The energy used of induced draught (ID) fan is much less than using an output damper to control flow.
Some competitive advantages:
failure rate < 0.15%
, similar as Siemens, Emerson Control Techniques, ABB, Danfoss, Eaton, Schneider, Allen Bradley, Lenze, Yaskawa
authorized CE by
ECMG
Under the audit of
NVLAP
. NVLAP Lab code: 200068-0. ISO/IEC 07025:1999, ISO 9002:1994
18-month warranty period
prompt delivery lead time: 1-3 days
supply to
REGAL, Ingersoll Rand, Foxconn, Tata group, L.K. Group
...
Retrofit of induced draft fan with V&T EcoDriveCN® VSD drive to reduce the power consumption.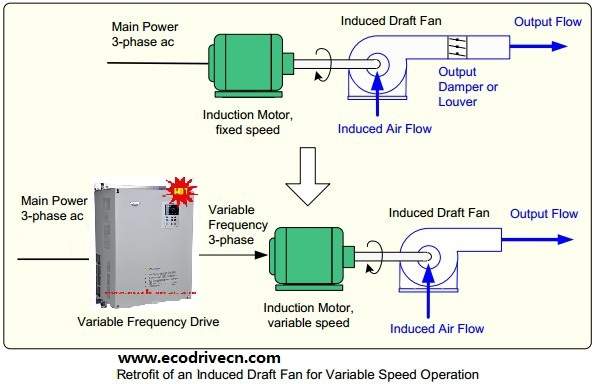 V&T EcoDriveCN®
frequency inverter for induced draft (ID) fan for energy saving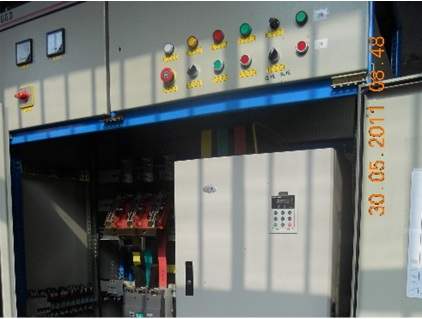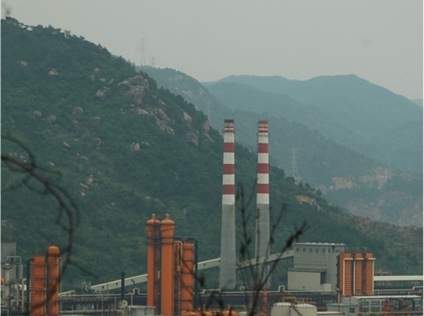 You may be interested in
V&T EcoDriveCN® AC variable frequency variable speed inverters for Induced draft fan (induced draught fan)
.
V&T EcoDriveCN® enhanced V/F control & flux vector control variable speed frequency converters for ID fan