V5-H sensorless vector control variable frequency drive (VFD)
Application of V5-H first rate sensorless vector control (SVC) adjustable frequency drive (AFD)
failure rate: < 0.15%, just the same as other world-class traditional brands, such as
Siemens, ABB, Emerson, Schneider, Rockwell Automation (Allen Bradley), Lenze, Parker, Yaskawa, Mitsubishi, Omron
authorized CE, issued by
ECMG
18-month after-sale warranty period
delivery lead time: 1-3 days
supply to
REGAL, Ingersoll Rand, Foxconn, Tata group, L.K. Group
...
Available voltage range:
200 VAC - 240 VAC (180 VAC - 260 VAC): 200 V, 208V, 220 V, 240V
380 VAC - 480 VAC (323 VAC - 528 VAC): 380 V, 400 V, 415 V, 440 V, 460 V, 480 V
500 VAC, 525 VAC, 550 VAC, 575 VAC, 600 VAC
690 VAC - 790 VAC (587 VAC - 793 VAC)
800 VAC, 900 VAC, 1000 VAC, 1140 VAC, 1200 VAC (960 VAC - 1300 VAC)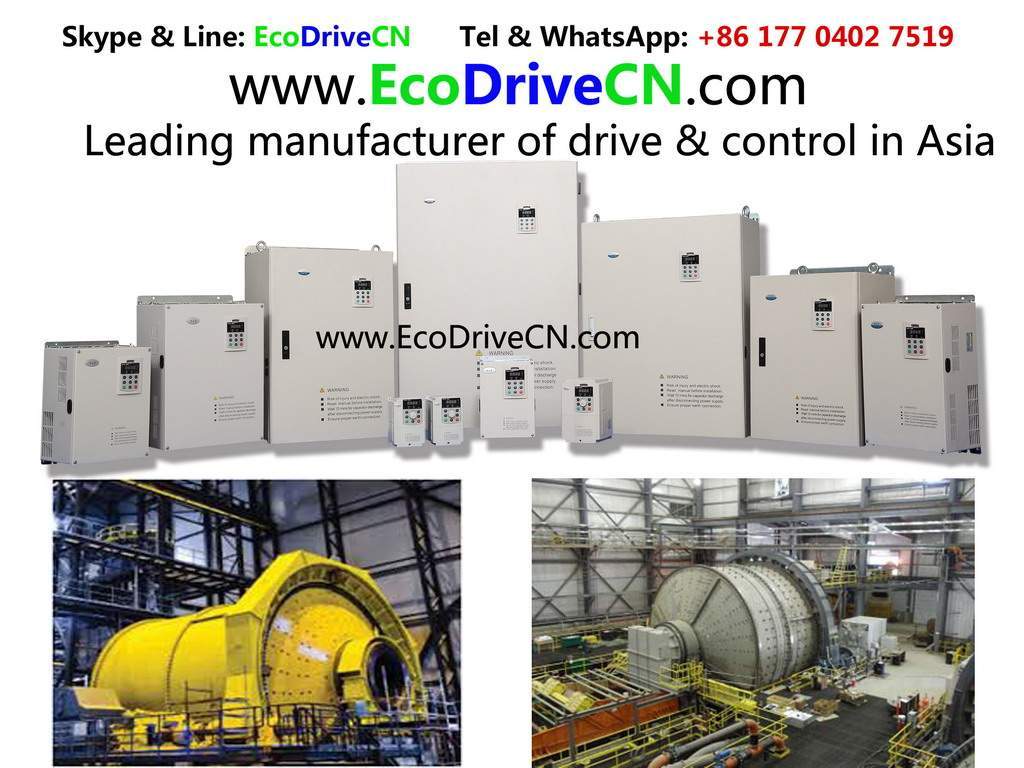 Power rating:
0.4 kw - 3.55 MW (1/2 hp to 4735 hp), larger power is customized for your choice.
Built-in
PID
function for
closed loop control
.
Built-in
parameter copy
function.
Excellent control performance for sensorless vector control, suitable for different kinds of reciprocating Equipments, such as CNC machine tools (
CNC machining center, CNC lathe, grinding machine, engraving and milling machine
,
CNC mill, milling machines
), fountain control, knitting machine, Jacquard.
Run stably without tripping, specially suitable for some heavy duty equipments, such as energy saving renovation construction of injection moulding machines, crane and lifting equipment, numerical control machine tools, rolling mill, blast furnace feeder.
Unique solution for transient power-down of power supply.
Especially for chemical fibre and textile equipments, multi-point simultaneous linkage equipments, fans and pumps, restart equipments for instantaneous power failure.
V&T EcoDriveCN® V5-H series low voltage field-oriented control (FOC) adjustable frequency drive is ideal for many applications, ranging from simple to complex, low to high precision, single drive or coordinated systems.
Applications of V&T EcoDriveCN® drives:
vector control AC inverter drives in the textile industry
.
AC variable speed drives of applications on knitting machine
.
low voltage vector control variable frequency inverters for machine tool, CNC machine tool
.
Application of sensorless vector control variable speed drives on machine tools
.
variable speed drives (VSDs) are applied on air compressor, screw air compressor
.
low voltage AC motor speed controller for paper making
.
vector control AC frequency inverters in civil engineering for precision control of fountain show
.
solution of AC frequency inverters (VSD drives) on air compressors for energy saving
.
World calss vector control VSDs on lifting motor, crane motor and trolley motor of tower crane (tower hoist)
.