E5-H PID feedback closed loop control variable speed drive (VSD)
E5-H enhanced V/F control & vector control variable speed drive (VSD)
E5-H series high performance enhanced Volts/Hz control & vector control universal variable speed drive (VSD), is an universal AC inverter drive with vector control, with built-in PID controller for closed loop control, can also realize constant pressure water supply.
For light duty and variable torque applications, you may choose
E5-P series dedicated frequency inverters
too.
failure rate < 0.15%
, similar as
Siemens, Emerson Control Techniques, ABB, Danfoss, Eaton, Schneider, Allen Bradley, Bosch Rexroth, Lenze, Yaskawa, Omron, Fuji, Hitachi, Toshiba, WEG
authorized CE by
ECMG
Under the audit of
NVLAP
. NVLAP Lab code: 200068-0. ISO/IEC 07025:1999, ISO 9002:1994
18-month warranty period
prompt delivery lead time: 1-3 days
supply to
REGAL, Ingersoll Rand, Foxconn, Tata Group, L.K. group
...
You will be interested in more
V&T EcoDriveCN® motor soft starters, variable speed drives, explosion proof power electronics, AC/DC chokes, dv/dt filters, harmonic filters...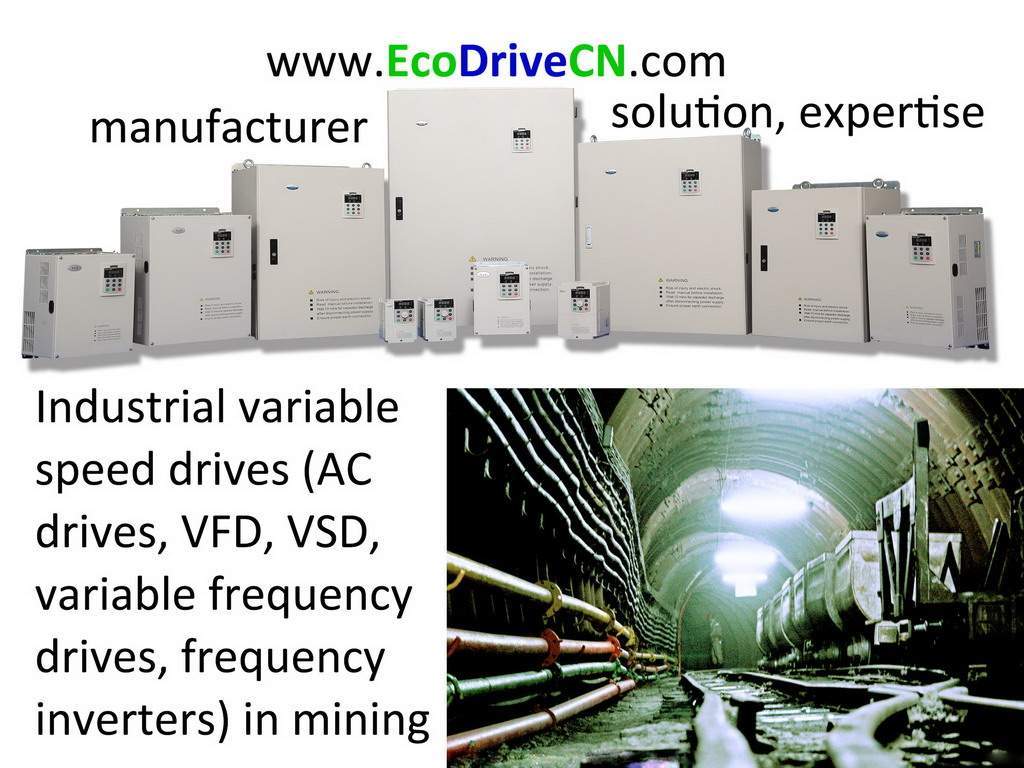 Available voltage range:
380 VAC - 480 VAC (323 VAC - 528 VAC): 380 V, 400 V, 415 V, 420 V, 440 V, 460 V, 480 V
V&T EcoDriveCN®
optimized scalar control & vector control general purpose AC VSD (VFD drive) with PID closed loop feedback
include following outstanding features:
1, Sine wave PWM control with vector control;
2, Close loop control with built-in
PID
function;
3, Wide voltage adaptability, AC260V~480V input, DC350V~750V input;
4, Containing a variety of fan and water supply energy saving mode and energy saving rate selection;
5, With sleep and wake up function.
6,
Vector control
performance and insensitive to motor parameters.
7, The automatic energy-saving feature and PID control function are suitable for controlling fans and pumps.
8, NEMA-1 (IP 20). International Protection Rating of IP65 is customized.
9, Volts per Hertz (V/F) control, flux vector control.
10, Built-in parameter copy function.
Applications:
conveyor belt,
sewage disposal (wastewater treatment) in municipal engineering
,
water supply in civil engineering
, industrial, commercial and domestic sectors, water boosting for high rise buildings,
cooling water circulation pumps
, fire fighting system, air compressor,
extruder machines, plastic extrusion machinery
, fan and pump, blower,
exhaust fan, ventilator
, sprinkler and irrigation system, plastic injection molding machine,
central air conditioning
, sugar industry (
separation of sugar
,
retrofitting of sugar crushing machine
), food and beverage industry, metals industry, mining industry, paper and forest products industry, petroleum and chemical industry, wood processing,
HVAC (heating, ventilating and air conditioning)
,
dust blower in iron and steel works
.
Commitment to clients.
Comparison with other brands
Read the pdf format here
.