Approximately 70% of all factories have a compressed air system (air compressors). These systems power a variety of equipment, such as machine tools, material handling and separation equipment, and spray painting equipment.
V&T Technologies Co., Ltd. is
the recognized leader of energy efficiency retrofits of air compressors in the world
, offer solutions of 20% to 55% energy saving for the compressed air system.
Photo gallery of application cases with our inverter drives on air compressor: reciprocating compressor and rotary screw compressor. Whatever the type of air compressore, low pressure compressors, medium pressure compressors, or high pressure compressors, or super high pressure compressors, you can choose our superior quality variable speed drives to save money!
Frequency inverters from
V&T Technologies Co., Ltd.
provide energy efficiency, which is superior to all other control methods available in air compressor applications.
The compressors consume
20% to 55% less energy
than fixed speed ones sized for the same application before retrofitting.
Some large companies in the field of air compressor, such as
Atlas Copco, Ingersoll Rand and Sullair
are integrating our high performance vector control inverters with their air compressors.
Check carefully for
V&T EcoDriveCN® drives on air compressors
Now!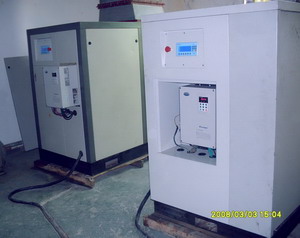 application of air compressor with V&T EcoDriveCN® frequency converter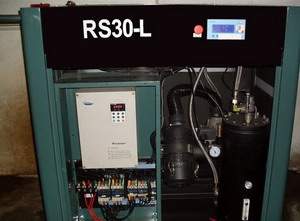 V&T EcoDriveCN® motor speed controller inverter on air compressor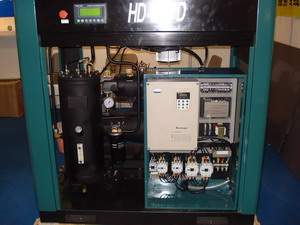 application of vector control drives on air compressor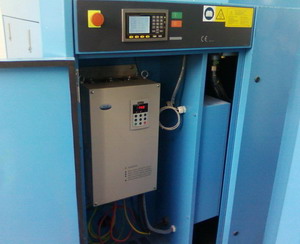 application of vector control frequency converter on air compressor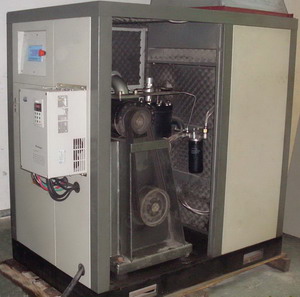 application of air compressor with AC inverter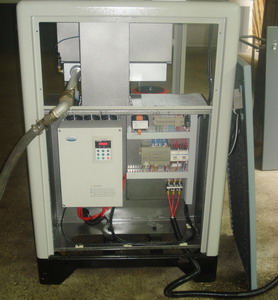 application of air compressor with VFD
application of air compressor with frequency inverter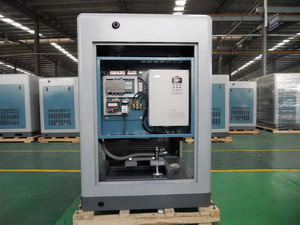 application of VSD in air compressor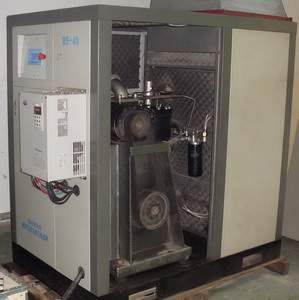 application of vector control VSD on air compressor
Suitable products for air compressors:
Enhanced V/F control frequency inverters with vector control functions for air compressors
sensorless vector control (SVC) variable speed drives for air compressors